HVAC System
Installations & Replacements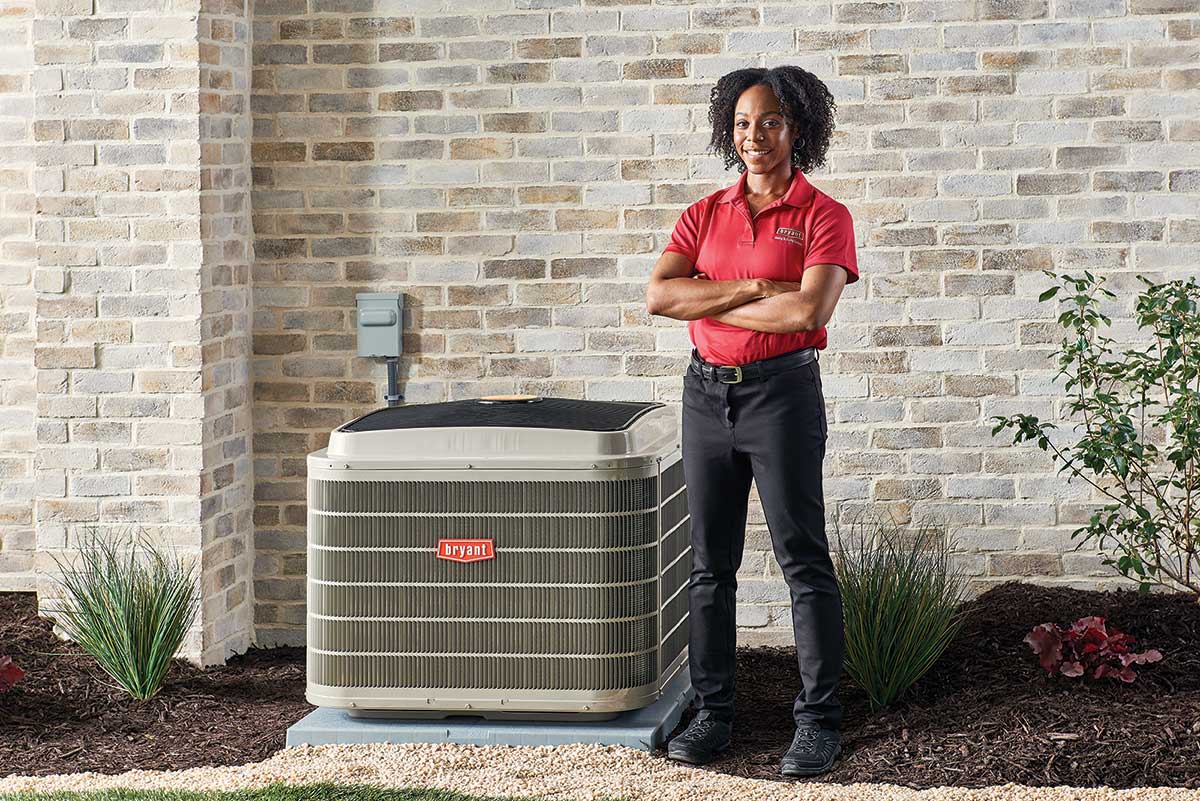 Need a New or Replacement Heating & Cooling System?
If you need to replace your existing HVAC system or need an installation for your new home or commercial property, we have the most energy-efficient models that will help you save money on your utilities each year.
Purchasing a Heating & Cooling System Can Be One of the Most Costly Investments in Your Home or Business
Where do you begin?
Below, we've outlined some helpful tips for selecting the right contractor as well as choosing the HVAC system that best suits your needs and budget.
Choose the Right HVAC Contractor
It's important to choose your contractor wisely and trust them to suggest a new HVAC system that suits your needs. If you're deciding between a few good contractors, select the contractor that provides you with options based on performance and budget - a true professional and a good problem solver will see multiple ways to provide a solution. Make sure they are someone that will be responsive to your requests, follow-through in a timely manner with delivering an estimate and returning calls. This contractor is hopefully someone you will rely on for many years to come. This relatively large purchase will need to be serviced and maintained - you'll want to hire someone for installation that you would be happy to have back for regular maintenance.
Here are 6 tips for choosing an HVAC Contractor
Be sure they are a licensed contractor with the appropriate state board.
References & referrals + online reviews.
Be wary of a project bid or estimate over the phone.
Free home evaluation with a writtenbid/estimate.
Avoid making decisions solely based on price – cheaper is not always better.
Make sure they offer a satisfaction guarantee plus a warranty on parts and labor.
Choose the Right HVAC System
for Your Home or Business
With the guidance and recommendations of your preferred HVAC contractor, choose a system that meets your needs. Innovative Comfort Solutions has the training and experience to install or replace the following HVAC systems:
⊕

Heat Pumps & Air Conditioners

⊕

Coils & Air Handlers

⊕

Gas &Oil Furnaces

⊕

Humidifiers & Dehumidifiers

⊕

Programmable Thermostats

⊕

Smart Thermostats

⊕

Electronic Air Cleaners

⊕

Air Purification Systems

⊕

UV Lights

⊕

Ductwork / Ductless Systems
Ready for an Upgrade?
Special Financing Available
*
*Subject to credit approval